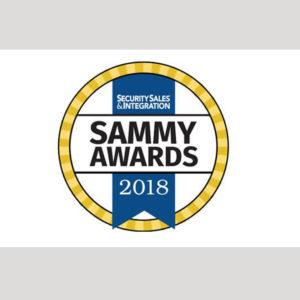 New York, NY – ESCC has been nominated as a finalist in Security Sales & Integration (SS&I) Magazine's 23 rd Annual Sammy Awards in the category of "Integrated Installation of the Year."
This prestigious honor places ESCC among the top security and communications companies in the nation for the quality, prestige and technical capability of our work. ESCC was chosen on the merits of our recent completion of "The House" at Cornell Tech – part of Cornell University's 2-billion-dollar computer, information and engineering campus on Roosevelt Island.
Says Robert Horowitz, President of ESCC, "It is truly an honor to be ranked among the premier integrated installation projects in the country. Our staff is committed to excellence and our work at "The House" at Cornell Tech is yet another example of this dedication. We are truly proud of this achievement."
Click here to read SSI's "Best of the Best" article on ESCC's Integrated Installation at "The House" at Cornell Tech.
ABOUT ESCC
ESCC has led the way in integrated security and communications applications for commercial properties, high-end residential properties, and new development projects for over 30 years. As a full-service security and communications provider, ESCC offers a powerful combination of design, engineering and installation services as well as post-installation support to meet today's on-going security and communications challenges.