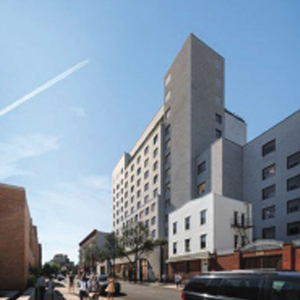 New York, N.Y – ESCC is providing leading-edge solutions to its customers who are looking for remote access control systems across multiple properties and locations.
ESCC's Remote Access Control Technology provides an effective way for its clients to have best-in-class security without the need for on-site servers or concierge services.
The technology, which is fast becoming a standard in residential and commercial portfolios, allows the owners of multiple buildings to monitor and secure their properties by utilizing access control via ESCC's centralized monitoring services.
Says Robert Horowitz, President of ESCC, "As building owners seek better ways to remotely manage their properties, ESCC can help improve building security by providing remote access control systems as well as 24/7 IP-based video monitoring across multiple locations in real time."
ABOUT ESCC
ESCC has led the way in integrated security and communications applications for commercial properties, high-end residential properties, and new development projects for over 30 years. As a full-service security and communications provider, ESCC offers a powerful combination of design, engineering and installation services as well as post-installation support to meet today's on-going security and communications challenges.