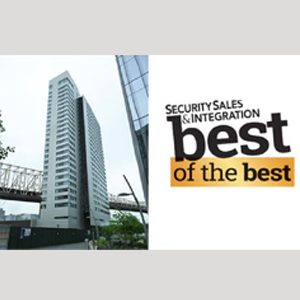 New York, N.Y – ESCC placed as a finalist in Security Sales & Integration (SS&I) Magazine's 23rd Annual Sammy Awards in the category of "Integrated Installation of the Year".
This prestigious honor was featured in SS&I Magazine's July 2018 "Best of the Best edition. In it, ESCC was showcased among the top security and communications companies in the nation on the merits of our recent completion of the 352-Unit student housing campus called "The House" at Cornell Tech – the tallest certified Passive House development in the United States.
Says Robert Horowitz, President of ESCC, "It is truly an honor to be ranked in SSI's "Best of the Best issue among some of the premier integrated installations in the country. Our staff is committed to excellence in our work and this designation is indicative of this commitment."
ABOUT ESCC
ESCC has led the way in integrated security and communications applications for commercial properties, high-end residential properties, and new development projects for over 30 years. As a full-service security and communications provider, ESCC offers a powerful combination of design, engineering and installation services as well as post-installation support to meet today's on-going security and communications challenges.